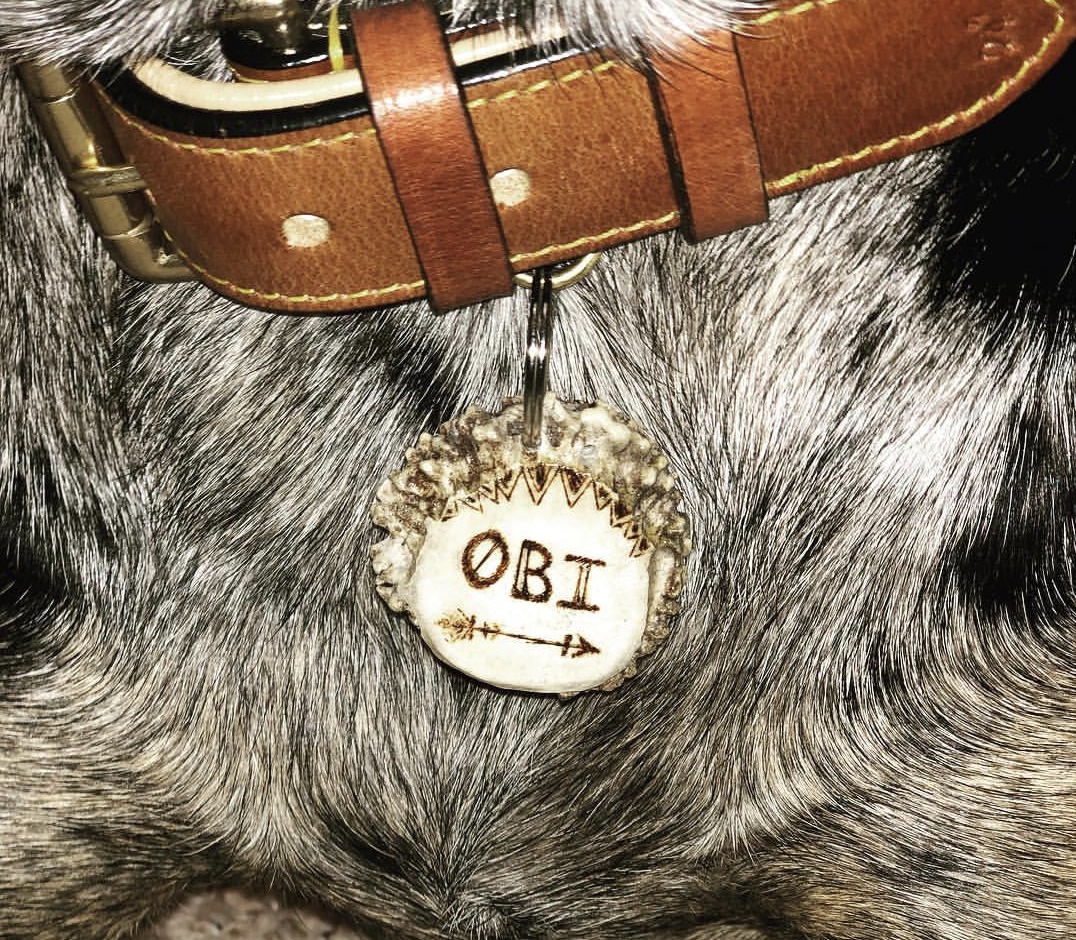 Custom Dog Tag
Each piece is unique and one of a kind. Tags are made from the burr (end) of an antler.
Tag design is 'burned' into the antler and sealed with a non-toxic resin.
Processing time is approximately 1 week and shipping is 4-5 days
Customization form is available when item is added to your cart. Custom designs/art are included with price of tag. You will be contacted by e-mail to proof tag design before the final product is made.
FREE SHIPPING