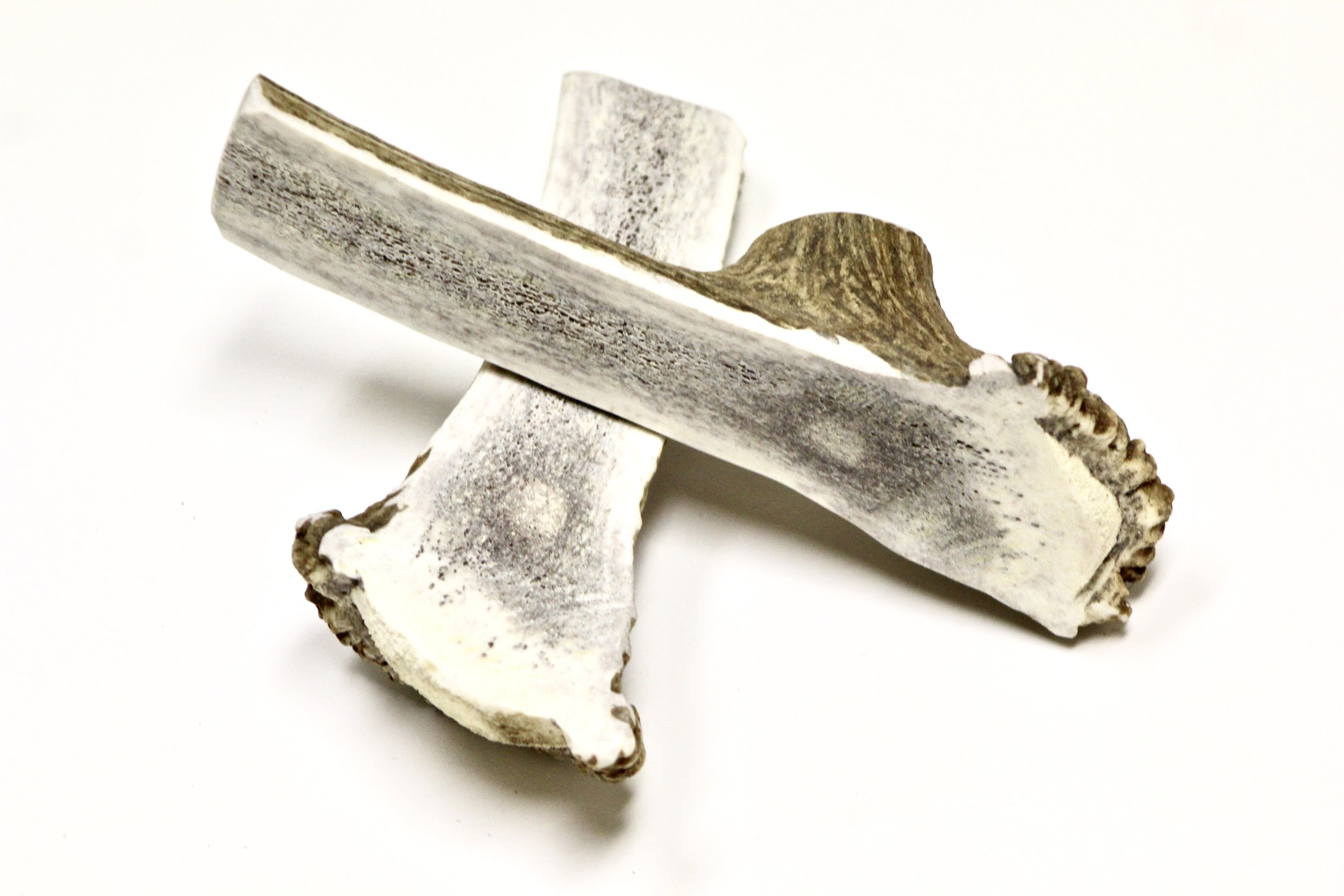 XL Split Chews
We now have XL Splits available due to popular demand!
These are heavy chews! A 2 pack of these chews weighs in over 1lb.
Antler cuts allowing easy access to mineral rich antler marrow. These chews are cut from the base of an elk antler. This is the densest split antler chew, ideal for large breeds and strong chewers.
All edges carefully cut and sanded for safe chewing.
FREE SHIPPING